How can you grow with Kjell?
Grow yourself and your career
Regardless of what you do, you will always be an important part of developing our company and realize our business concept of world-class customer service.
That's why we have set up a structure so that you'll never feel as a small fish in a big pond. At Kjell you will work in small teams (usually fewer than 10 people) so that you'll always fill a unique role and be able to affect our shared future. And the close group of people you work with will eventually feel as a second family, because we believe that the key to success is feeling good about yourself and your co-workers.
At Kjell you will get the opportunity to grow both yourself and your career. Our strategy has always been to recruitleaders from within the organization, and it will continue to be our strategy in the future.
Selection of roles
There's a wide range of roles at Kjell that could fit your choice of career. Below wehave listed a few of them. Will one of them be your first step at Kjell?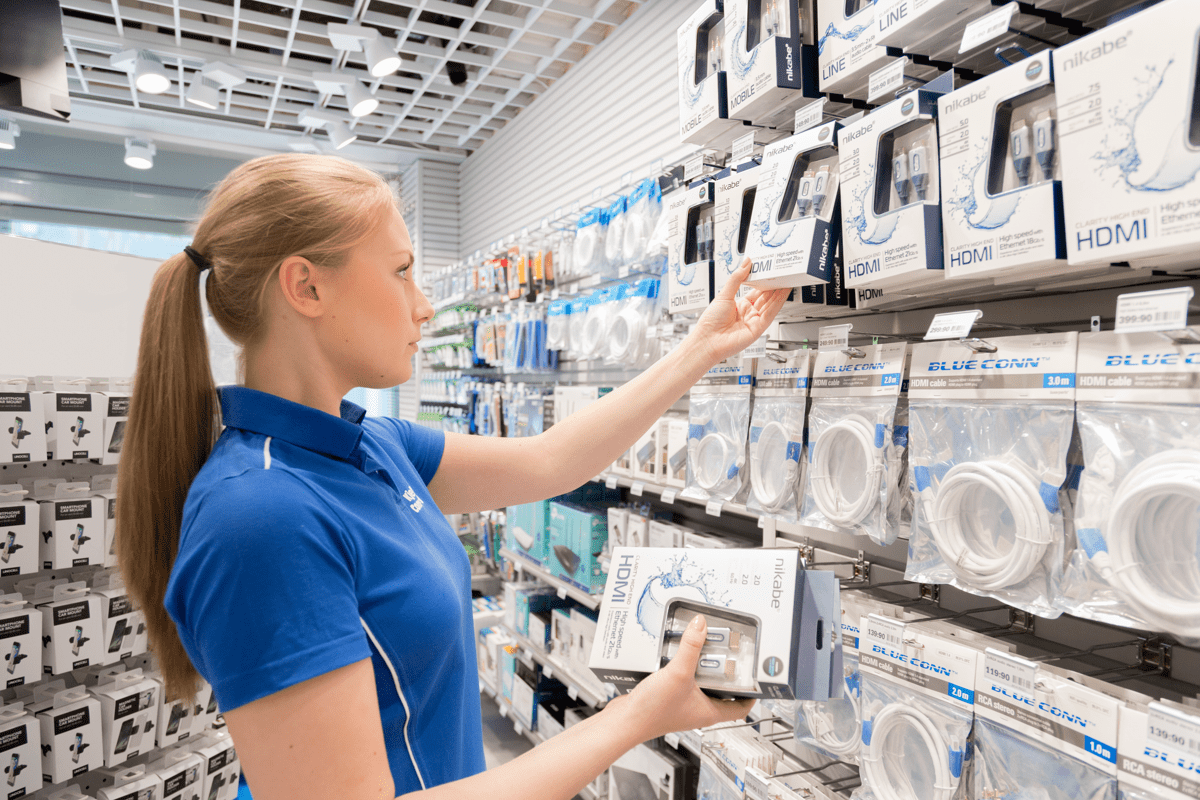 Service Point Manager
The role of Service Point Manager is the perfect combination between leadership and sales. In this role you'll be responsible for making each day the best it possibly can be, for both customers and employees. The role is both strategic and operational, and it is required of you to thrive at a high pace and be good at planning and prioritizing. This role will fit you well if you are driven by sales results and know the importance of building a strong team that feels involved, included and motivated. Each day will begin with an analysis of how the previous day went, and then include the team with your findings.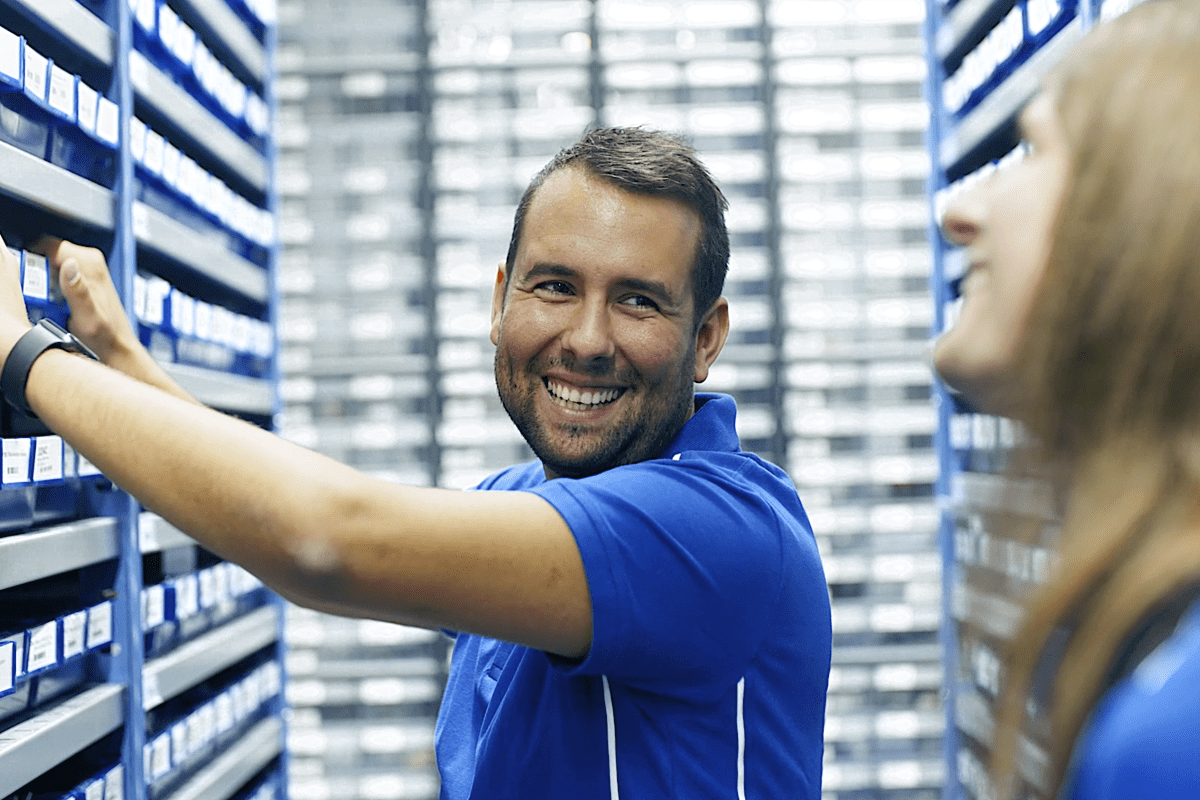 Sales Associate
The Sales Associate is our most important role at Kjell & Company. Together with your colleagues you will be the face of our brand. You will have the chance to make a difference in customers' life on a daily basis. It's a big responsibility, but gives gives great reward. We want the customer experience at Kjell to be something truly extra, and that is why we set high standards for service and knowledge. Through our education platform Kjell Academy, you will get access to fun and rewarding training that will give you everything you need to thrive in this role. As a Sales Associate you will work primarily with sales, which includes everything from interaction with customers to making sure that your service point is tidy and attractive. In this role it is also important to be solution and goal oriented as well as interested in technology as a whole.

SPM Trainee
In our trainee program, you as a Sales Associates get the opportunity to broaden your knowledge within retail and leadership. For 9 months, you will go through a variety of different trainings with other ambitious co-workers to prepare you for taking over your very own service point one day. Your development is of the utmost importance to us, and regardless of whether you actually do take over a service point or not we want you to bring something extra from your time at Kjell. The program ends with an examination, and it's not unusual for participants to already be store managers by the time they graduate.
Meet some of our Kjelleagues
I joined Kjell & Co right after high school as a part-time Sales Associate. After a couple of years I advanced to the role of Service Point Manager. It was challenging to lead a team of people as the world entered a pandemic, but we rolled up our sleeves and launched new initiatives such as live shopping. Today I have the role as Head of Live Commerce at Kjell.

Nicholas Bálint

Head of Live Commerce

After a short period as Sales Associate I was interested in becoming a Service Point Manager. I went through the SPM Trainee program together with the manager at my service point. It was truly a valuable experience, and after substituting as SPM for a short period I am now taking on the position as Service Point Manager full-time at a different store. I couldn't be more excited!

Sabina Thim

Service Point Manager

Starting at Kjell & Co was an interesting challenge, but I quickly gained valuable knowledge about technology from my colleagues. In combination with my own determination this really gave me the tools to be a problem solver for our customers and offer world-class customer service.

Saad Ramazan

Sales Associate

I started out as Sales Associate a year ago and fell immediately in love with the Kjell spirit. I was so inspired by my manager at the time that I decided to follow her footsteps. After eight months of being a sales associate I became a Service Point Manager myself and hope to inspire my colleagues the same way she motivated me.

Gabriella Kihlman

Service Point Manager